Treating kidney stones within the kidney itself
August 13 2020 by
From: Collegial – The Coloplast-magazine for partners in healthcare, Germany, 112, Autumn 2018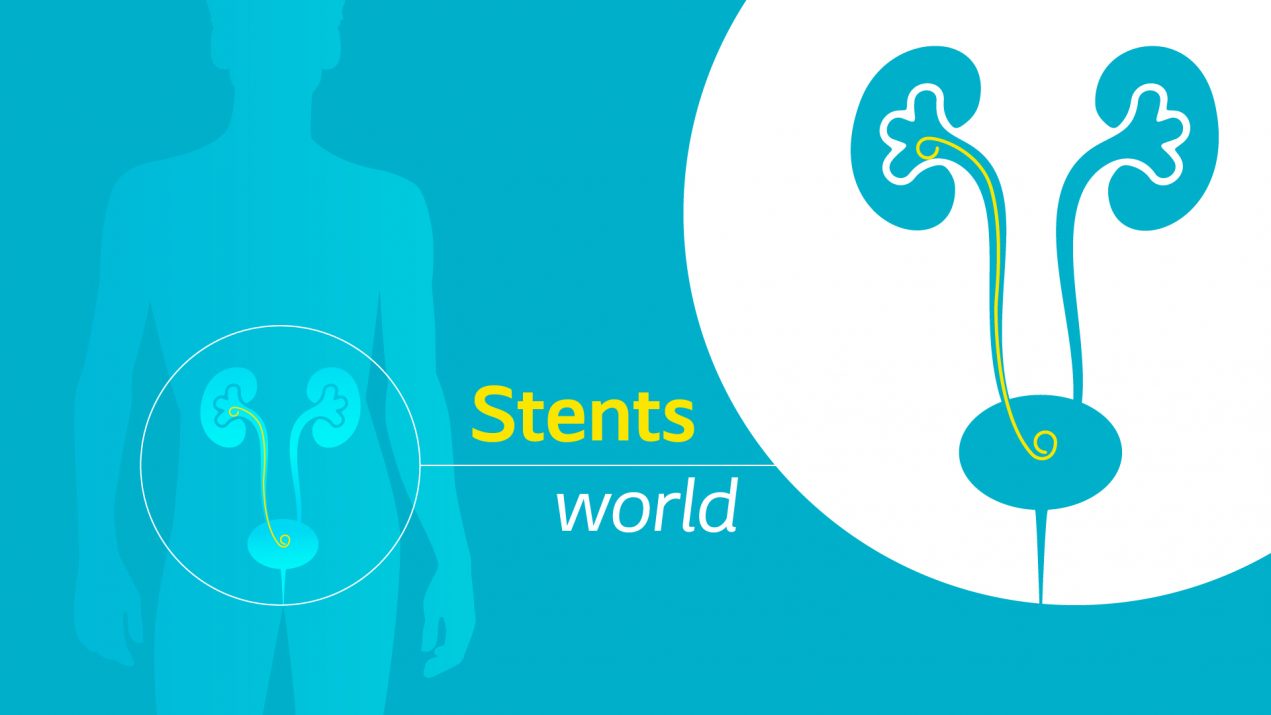 The frequency of nephrolithiasis has risen significantly over the past years. Dr. Michael Straub explains various procedures for treating stones in the kidney itself.
What methods do you use for diagnosing kidney stones at your clinic?
Dr. Straub: We use an absolutely traditional step-by-step approach. When a patient comes to us with the pain in the side that is a typical symptom of kidney stones, we first carry out a test with a urine test strip. In around 95 percent of cases, we will find red blood cells in the sample. If so, we then carry out an ultrasound scan to see whether the kidney shows any signs of a stone or urinary stasis.
If the ultrasound examination gives a positive result, this is confirmed by a low-dose CT scan without the use of a contrast medium. This gives us a 3D image revealing the position and properties of the stone.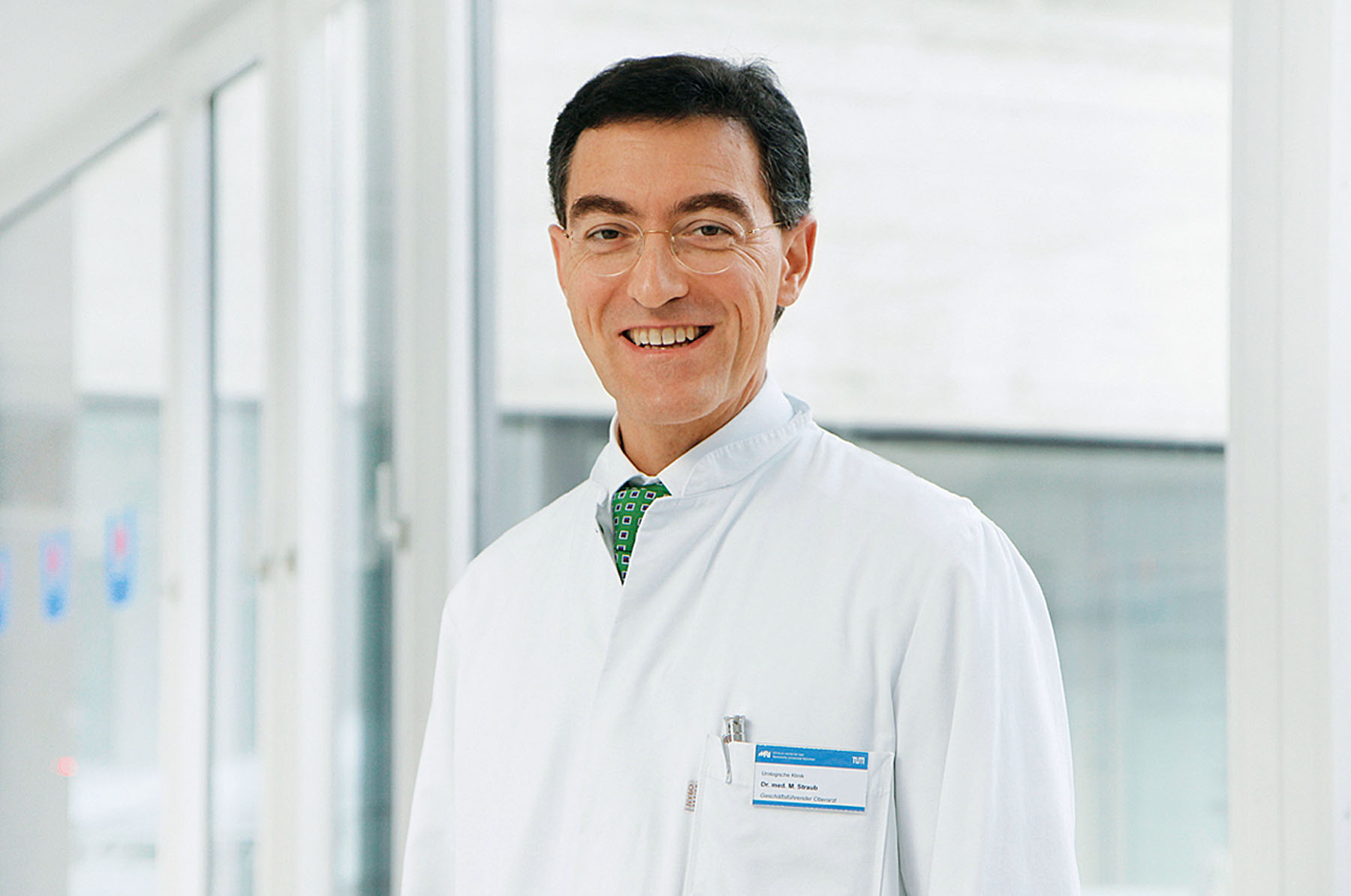 Managing Assistant Medical Director and Head of the Division of Endourology and Stone Therapy in the Department of Urology at the Klinikum rechts der Isar of Technical University of Munich (TUM)
Sometimes, a patient will initially consult a specialist for other symptoms, such as high blood pressure. The specialist then determines that the patient has a stone in his kidney and refers him to us. Subsequent diagnosis is then carried out here using ultrasound and a CT scan.
What different options for the treatment of kidney stones do you offer patients at your clinic?
Dr. Straub: Before embarking on any therapy, we need to remember that very many small stones, around 80 percent of all stones with a diameter of less than four millimetres, are passed without the need for an operation. Immobile stones that are not simply passed are usually located in a renal calyx or in the peripheral areas of the bladder.
Up until the early 2000s, lithotripsy was the predominant therapy for stones. Here, the kidney stones are broken up into small pieces with shock waves. These then exit the body when the patient urinates. The disadvantage of this method is that not all patients pass the material particularly well.
Nowadays, we recommend endoscopic stone treatment in most cases. This can be done in the form of what is known as a ureterorenoscopy, in which the natural passages in the body are used to pass through the bladder and ureter into the renal cavity system.
This endoscopic procedure can be done with a rigid endoscope or with a flexible endoscope, which allows a better view of the calices at the top of the kidney. If the stone in the kidney is too large for a flexible endoscopy, we perform a percutaneous endoscopy, commonly known as nephrolitholapaxy (or percutaneous nephrolithotomy). In this procedure, the renal cavity system is surgically punctured to open a passage through which an endoscope is inserted into the kidney. Nowadays, endoscopes are available with a diameter of less than four millimetres, which means that we can also treat kidney stones very atraumatically with percutaneous procedures.
How is the stone removed from the kidney?
Dr. Straub: If the stone is not too large, we can use a nickel-titanium retrieval basket to remove it through the endoscope. Beyond that, lasers are now an integral part of modern stone therapy. A flexible fibre in principle allows the laser energy to be applied to any location in the urinary tract to break up the stone.
This technology has come on in leaps and bounds in recent years, with the latest generation of lasers having an immense power range from zero to 120 watts. The power and width of the individual pulses and the pulse frequency can all be precisely adjusted. If you use high power, a low pulse frequency and a fine, sharp laser pulse, you can break the stone down into three or four fragments exactly where you want, as if with a hammer and chisel.
You can then remove the fragments with the retrieval basket. Alternatively, you can use low power, a very high frequency and a wide pulse to pulverize the stone and then rinse it out. You can tailor the procedure precisely to the situation and the stone, and thus work in very different ways to offer the patient the best possible treatment.
What still needs to be done after the stone has been removed by ureterorenoscopy?
Dr. Straub: The patient is fitted with a catheter to ensure drainage through the urinary tract. Here at the Klinikum rechts der Isar, we take the approach of where possible keeping the patient in the clinic for one or two nights with a long-ended single loop ureteral stent and then, after pulling out this stent, to discharge the patient free of stones and tubes. We do this in easily half of all cases.
With other patients, we cannot dispense with the drainage after just two days, whether it be because they have a narrow ureter, or because they still have residual fragments or they have suffered from fever during the treatment. In such cases, we fit them with a double loop ureteral stent, for instance from the Biosoft® range, which can then be removed after the end of therapy or when it needs to be replaced using the flexible, single use cystoscope Isiris®, which has an integrated grasper.
Flexible solution for long-term indwelling stents
Imajin® Hydro double loop ureteral stent with hydrophilic coating maintains ureteral drainage from the kidney to the bladder over long periods of time.
Its remarkable biocompatibility and flexibility make silicone the material of choice when it comes to fitting a ureteral stent for a period of up to twelve months. Stents made of this material are less prone to encrustation. Because they are soft and smooth, they offer greater patient comfort. Imajin Hydro double loop ureteral stent also features a hydrophilic coating that facilitates insertion of the stent.
Effects of silicone hydrocoated double loop ureteral stent on symptoms and quality of life in patients undergoing flexible ureteroscopy for kidney stones. Read the article.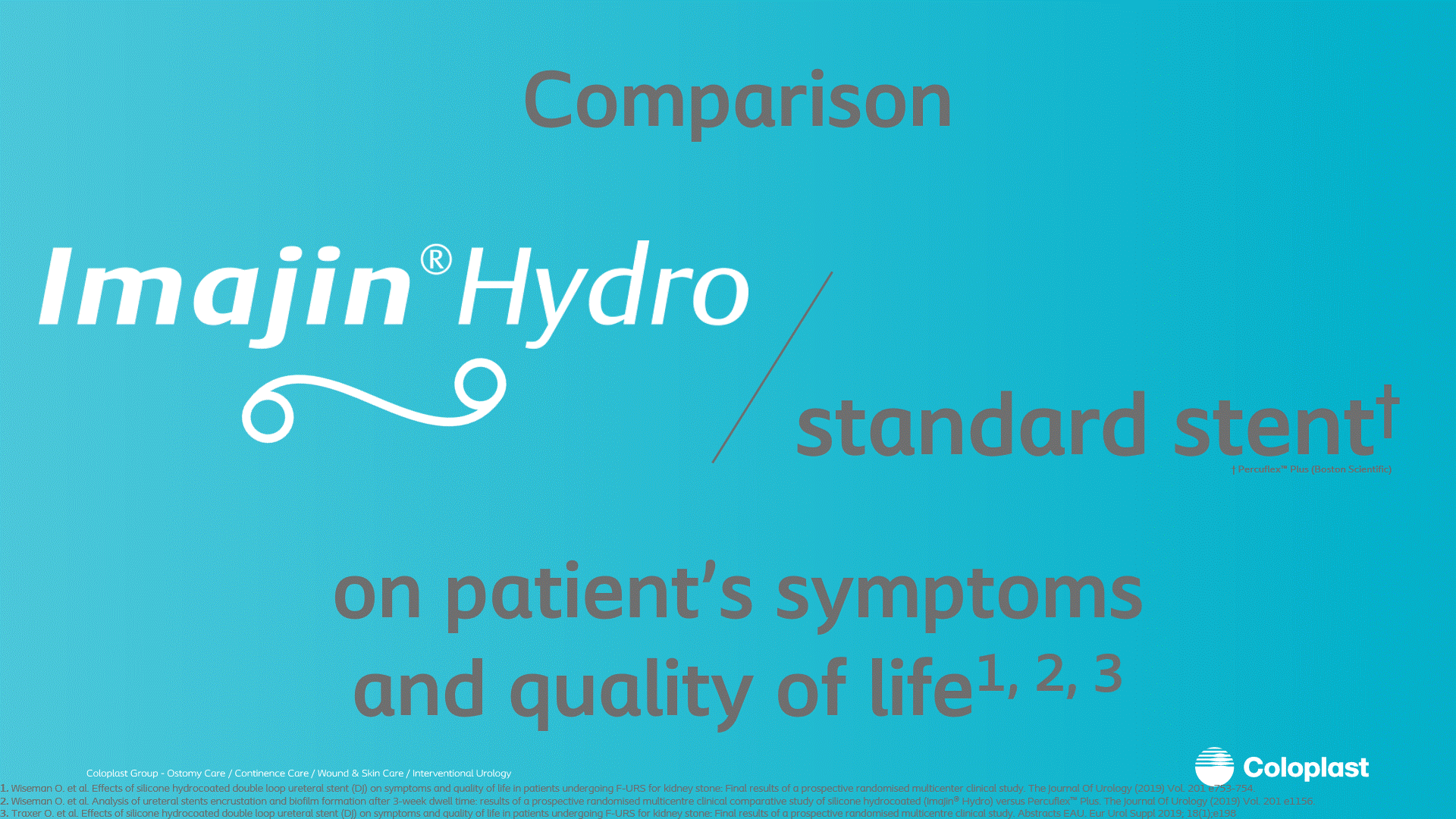 Photo credits:  (Portrait photo of Dr. Straub): Michael Stobrawe/MRI Technical University of Munich, Coloplast
Brief Statement
Indications for Use: Drainage of the upper urinary tract over fistulas or ureteral obstacles. Healing of the ureter.
Warnings: Reuse of this single use product may create a potential risk to the user. Reprocessing, cleaning, disinfection and sterilization may compromise product characteristics which in turn create an additional risk of physical harm to or infection of the patient.
Adverse Events: The following events have been reported although their occurrence greatly depends on medical conditions of a patient: infection, encrustation, obstruction, rupture, migration, bladder irritation symptoms, pain, hematuria, erosion.
See Instructions for Use for detailed information regarding warnings/precautions, adverse events prior to using this product.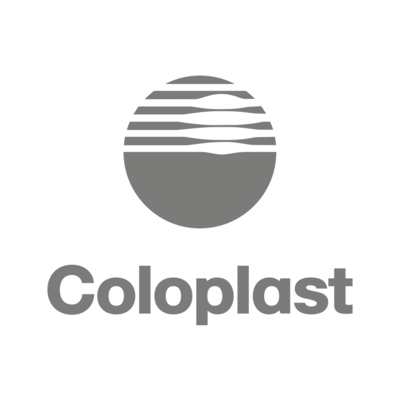 The author
From: Collegial – The Coloplast-magazine for partners in healthcare, 112, Autumn 2018
These articles may interest you
Connect with Coloplast IU